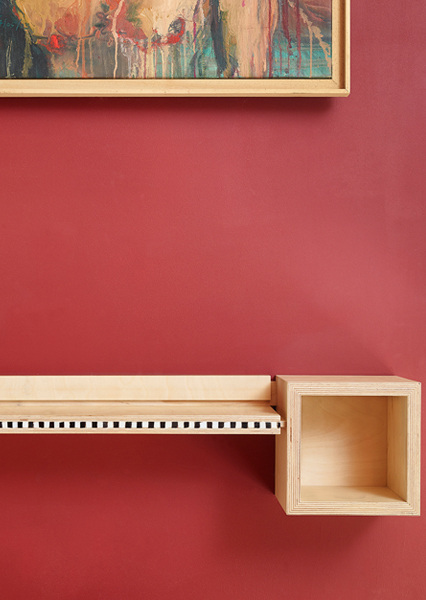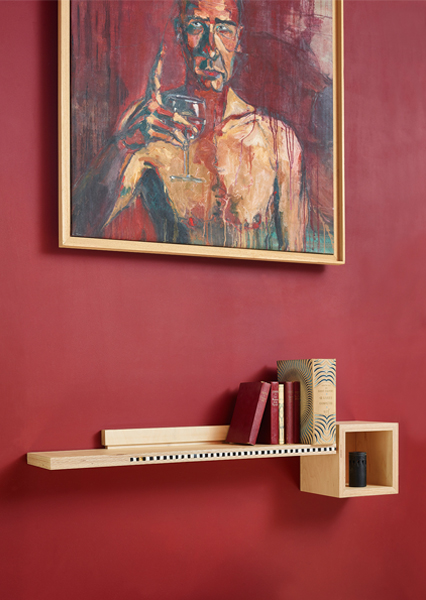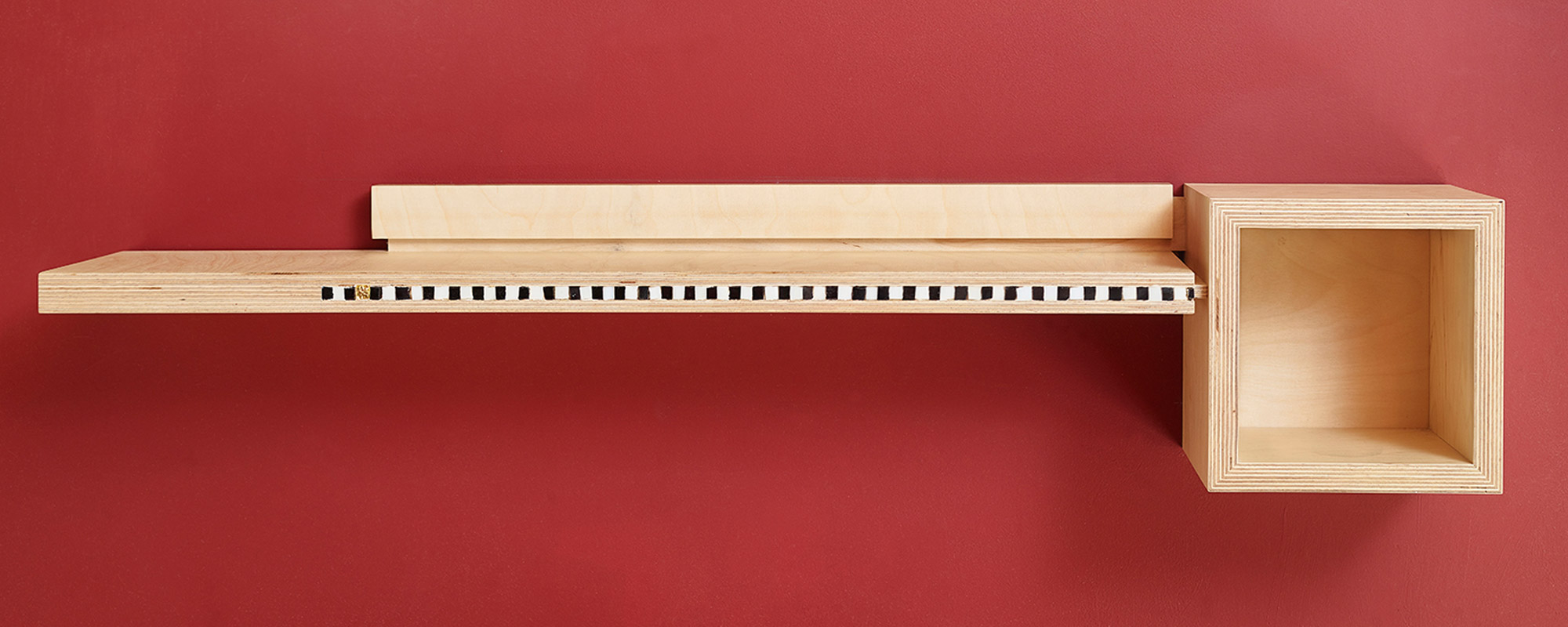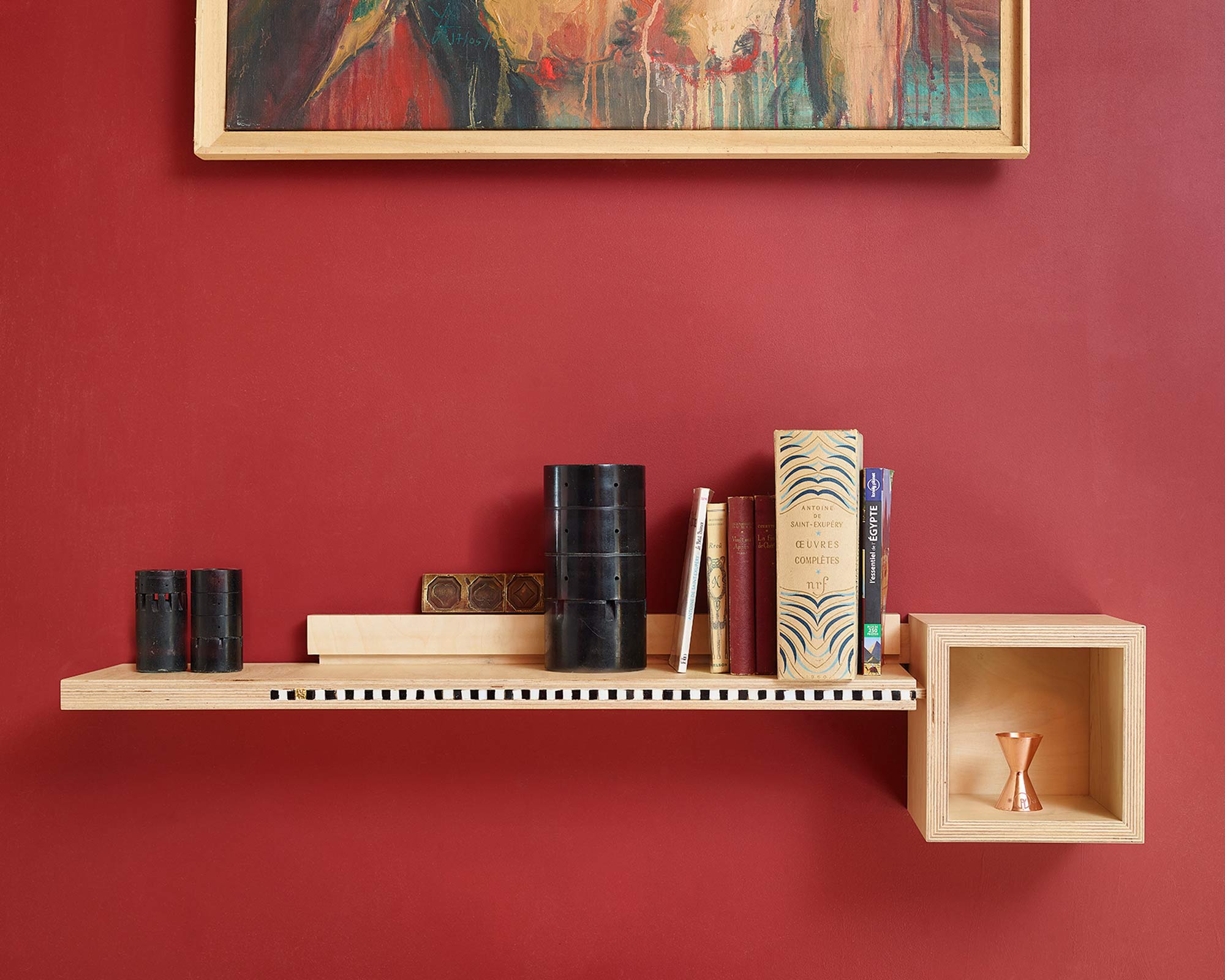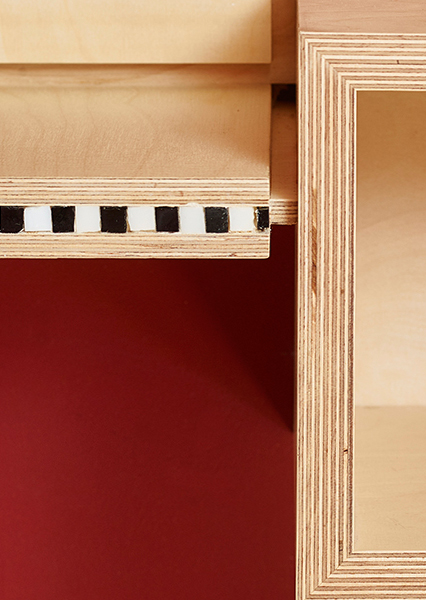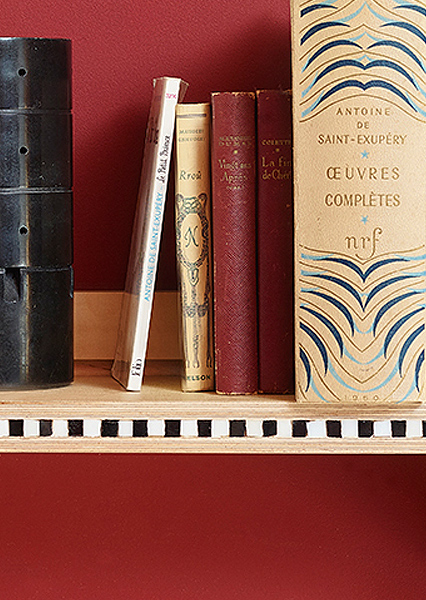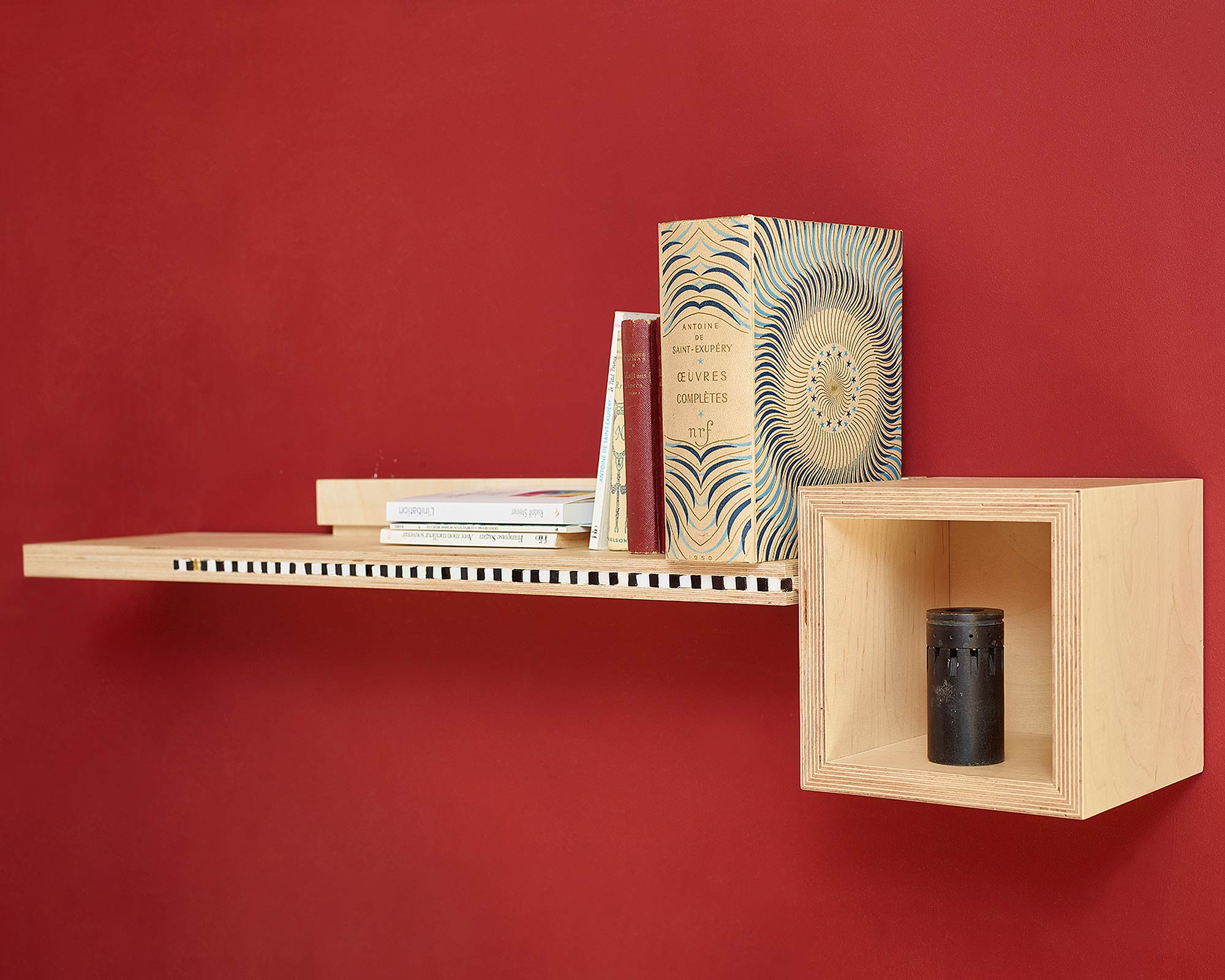 How to display books and objects on a wall in a beautiful and practical way? Propose a small piece of architecture with its volume open onto the room, its large space for culture where books and ornaments are presented, all of this separated by a deep, structuring hinge, almost as though the shelf was looking at the occupants of the room where it is installed.
This shelf therefore named "Composition" represents a functional, architectural solution for the presentation position of various objects :
The alcove surrounds,

The shelf highlights and supports the books by its ledge,

The piece of architecture as a whole creates an adjustable decorative composition.

The inlay of black and white kiln cast glass gives the object an elegance that enhances its function.
Its design complies with the rules of harmonic outlines based on the square and its multiples. Hidden behind the ledge, the wall fastening is manufactured in accordance with the stand on which it is fitted (Please specify this when placing your order).
It is recommended to remove dust regularly, using a soft cloth for the wood. This is a last-forever product for usage consistent with its normal use. Never use water or cleaning products that are unsuitable for natural, living materials.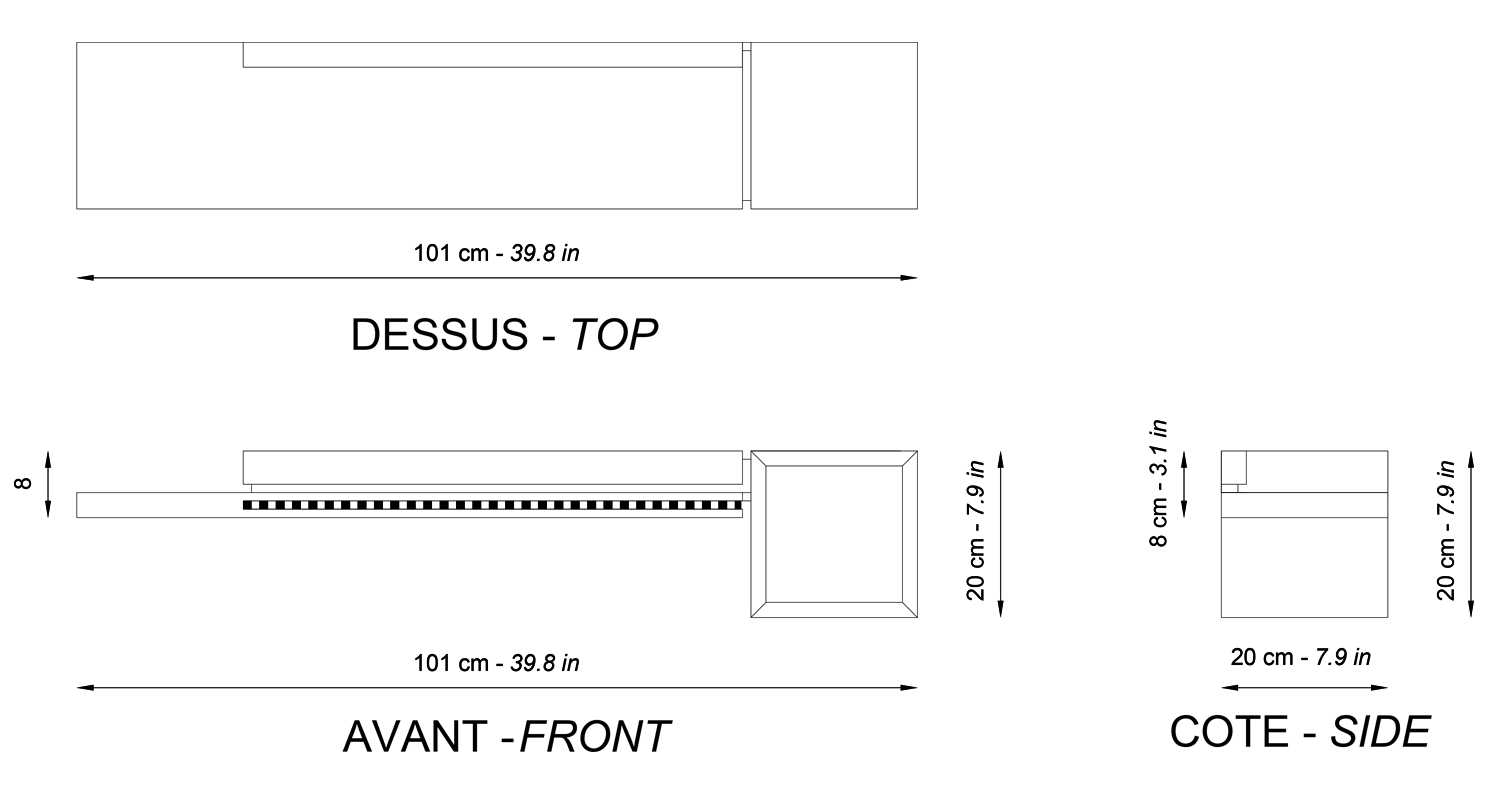 Structure :
Whole structure in birch plywood
Finish :
Matt varnish finish
Inscrustation :
Inlay of mosaics in hand-crafted Albertini kiln cast glass
Measurements :
Length 101 cm- width 20 cm
Height of the alcove :
20 cm
Customisable option in various woods: oak, hornbeam, walnut and sycamore
Inlay of mosaics in hand-crafted Albertini kiln cast glass
Design registered by : PY-MANUFACTURE