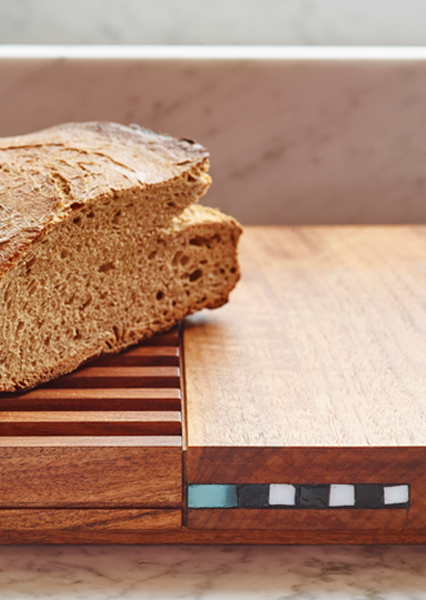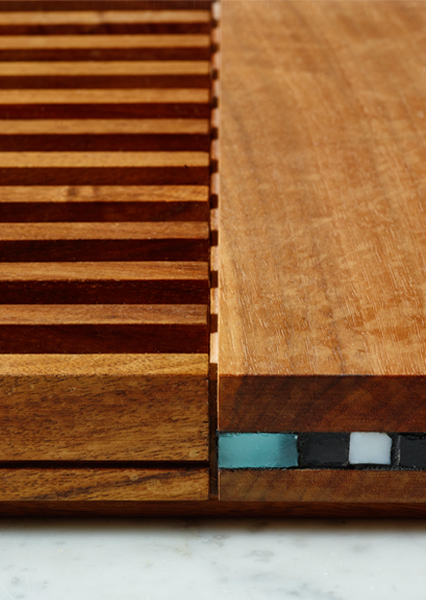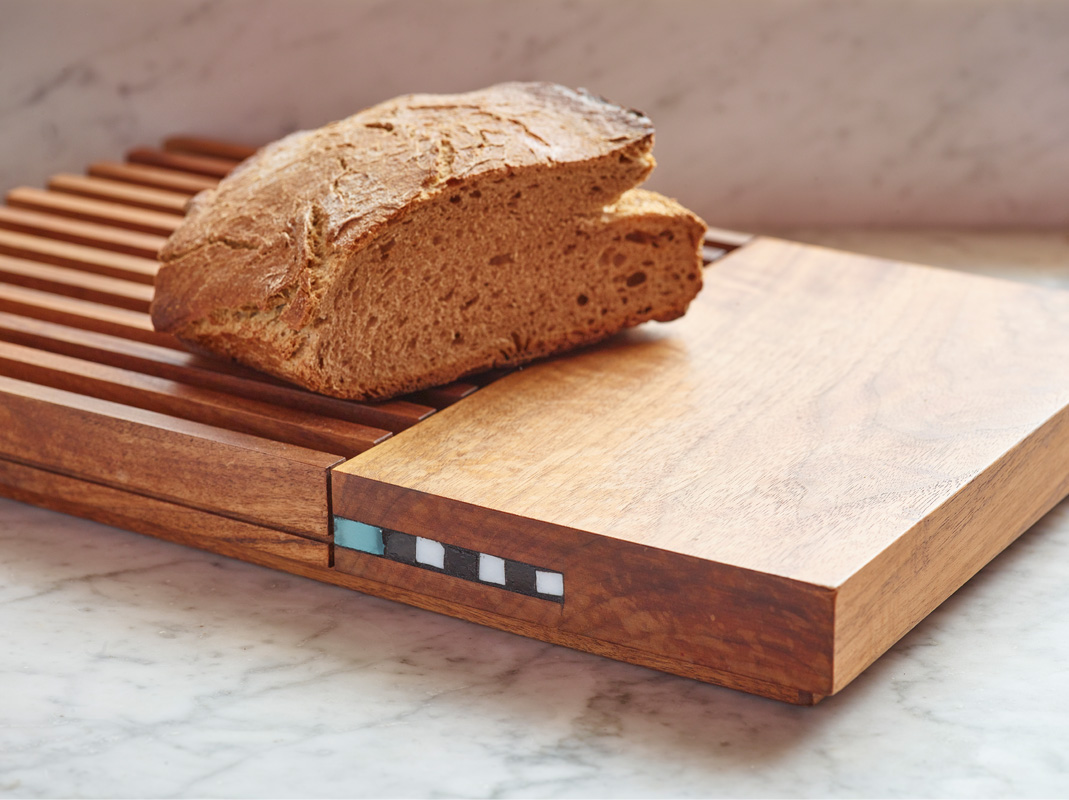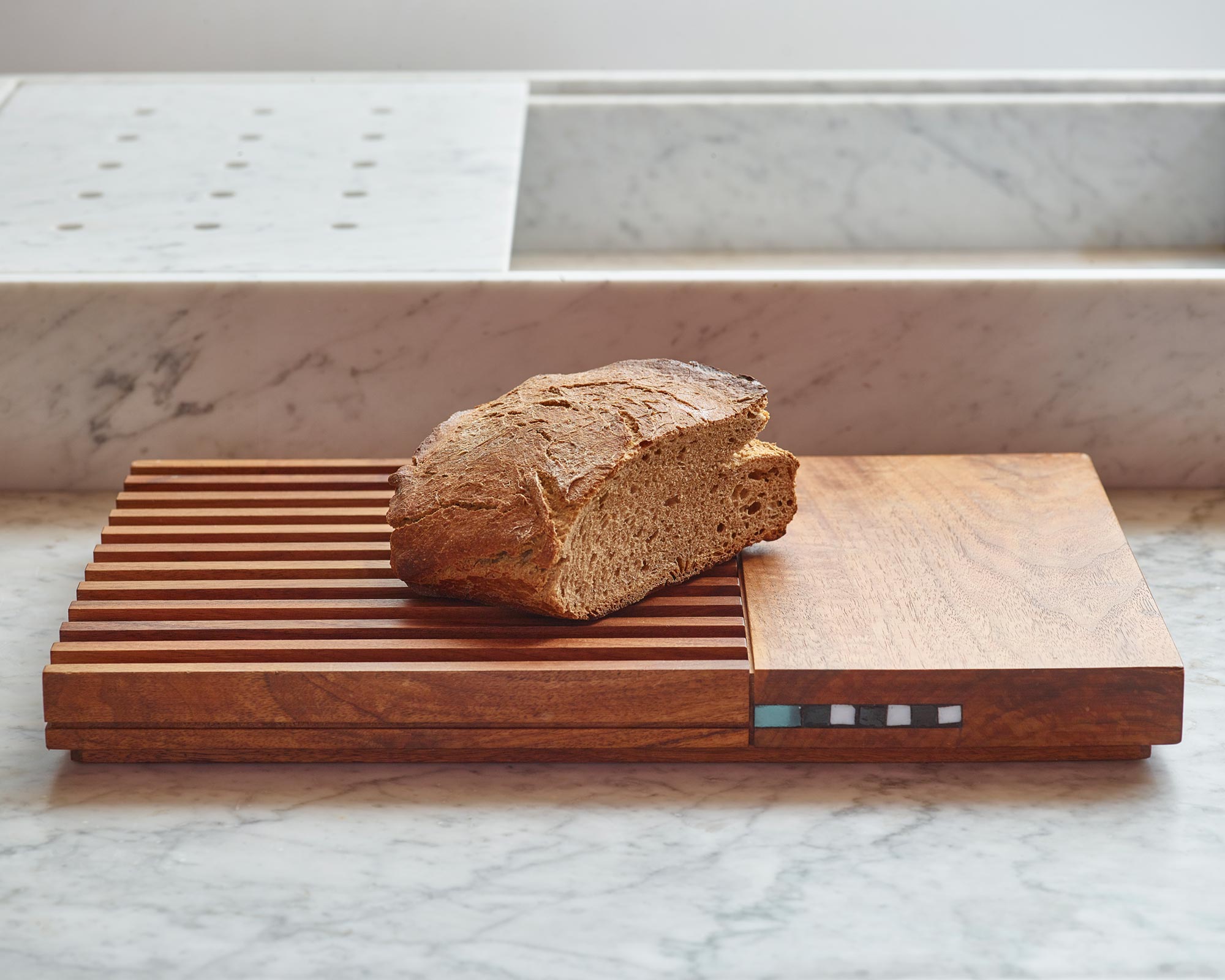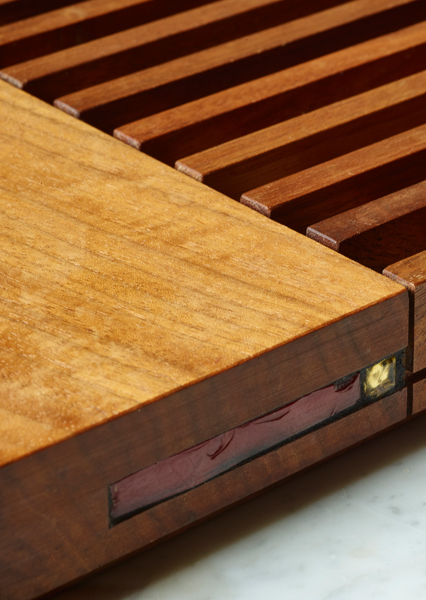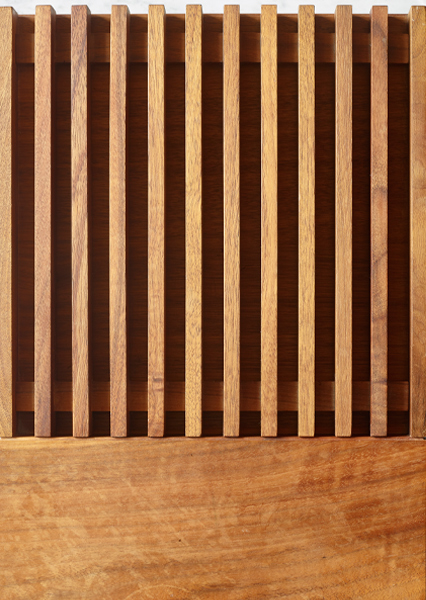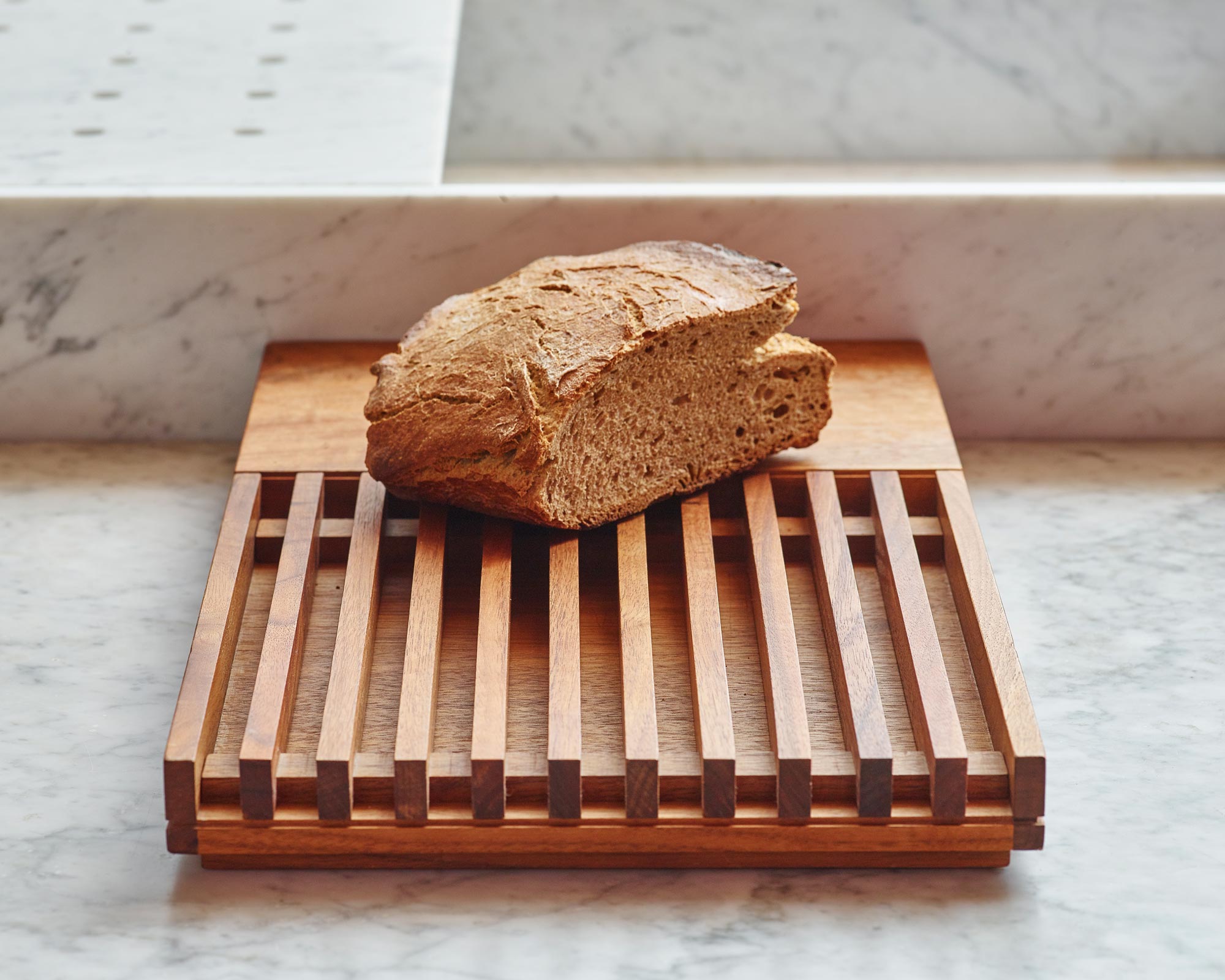 This bread board was designed and produced initially for two firms based in Nantes, whose kitchen cupboards are made of Walnut wood. The idea is to propose by means of this mobile object, whose primary function is to cut bread, to find a harmonious reflection between the movable item and the everyday object. This way of perceiving it honours and instils the gestural movements of the meal almost as a mystical ritual. The flames of this type of wood radiate like the sun and enhance the crunchiness of the loaf of bread.
The quality of the material is highlighted and contained in a perfect geometrical shape :
a square for the removable crumb tray and a golden rectangle for the cutting part. A similarity between the grain of the wood and therefore the direction in which the sap flows within is found in the sensation of the soft part of the bread. This object forms the base between the edible substance of bread and the rigid sensuality of the wood, which enables the bread to be cut. It is an object all good kitchens should possess.
The fineness of the edge of just 40mm marked by a series of deep notches makes it possible to integrate the thickness of the wood strips and therefore make the object beautiful and valuable from all points of view. The two inlays of coloured kiln cast glass enhance its sole function of cutting bread and bestow this object with increased value, both aesthetic and affective, because this object is customisable.
It is recommended to dust regularly it with a soft cloth for the wood. This is a last-forever product for usage consistent with normal use. Never use water or inappropriate cleaning products on natural, living materials. Never use any kind of detergent.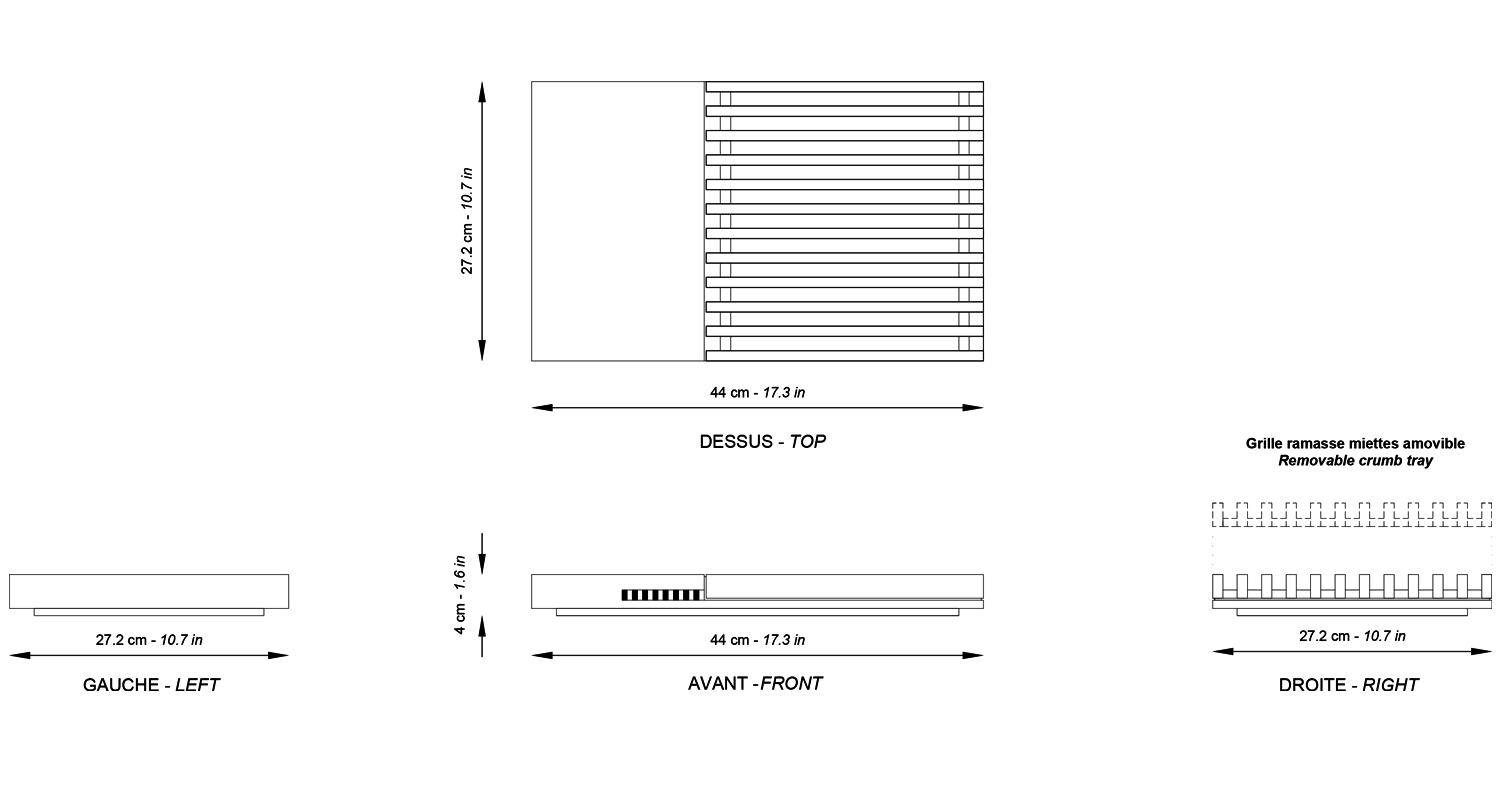 Material :
Solid walnut wood, oiled finish
Measurements of the bread board :
length 44 cm - width: 27.2 cm - height: 4 cm
Removable, slatted wooden rack :
length: 27.2 cm - width: 27.2 cm - width: 23 mm
Customisable option in other types of wood, following a study
Inlay of mosaic is possible
Other sizes are possible following a study
Design registered by : PY-MANUFACTURE