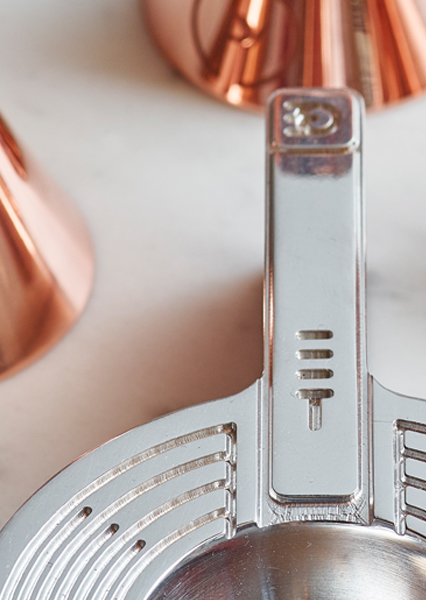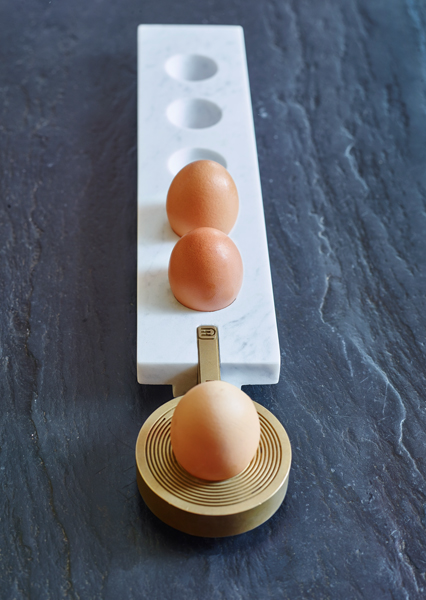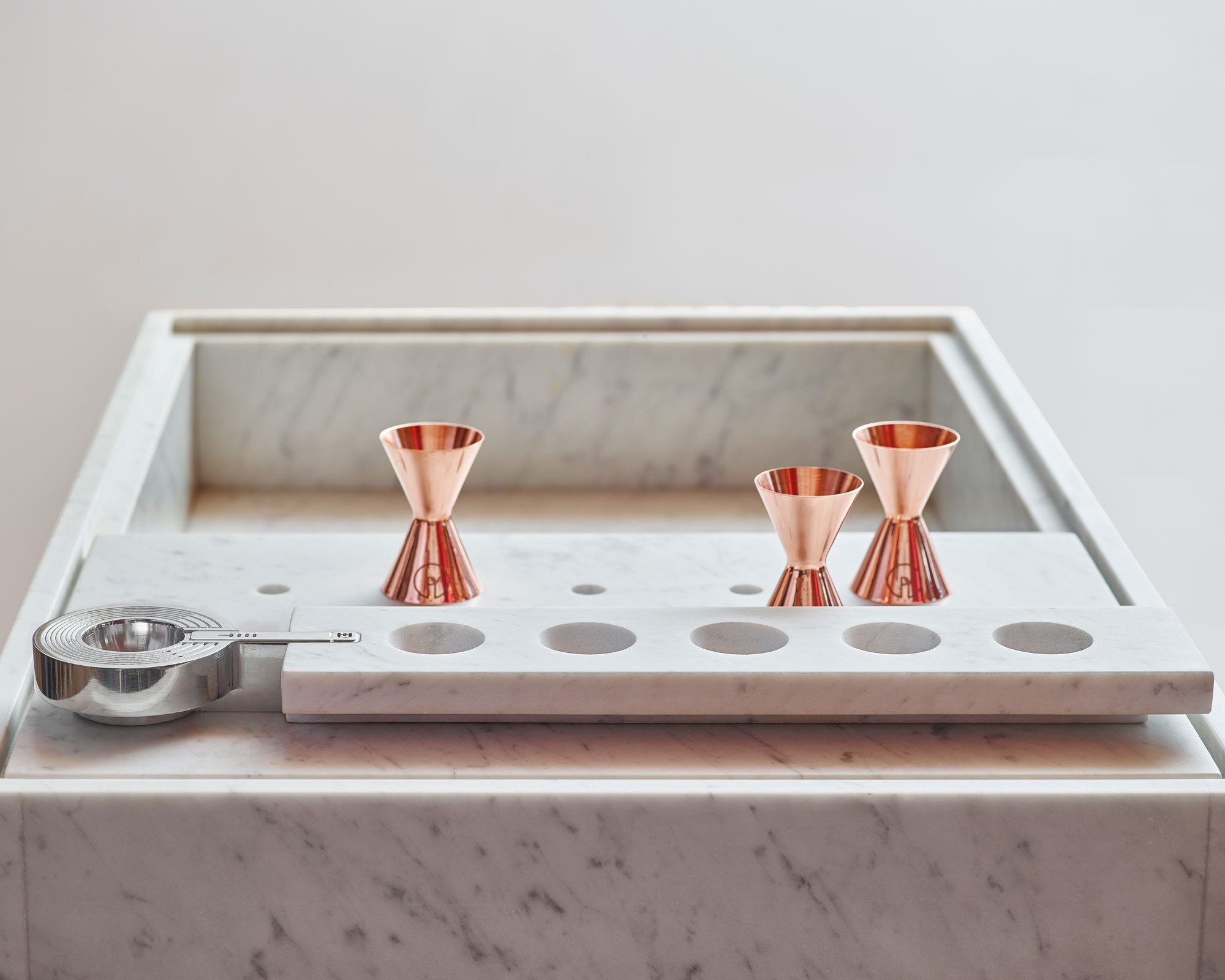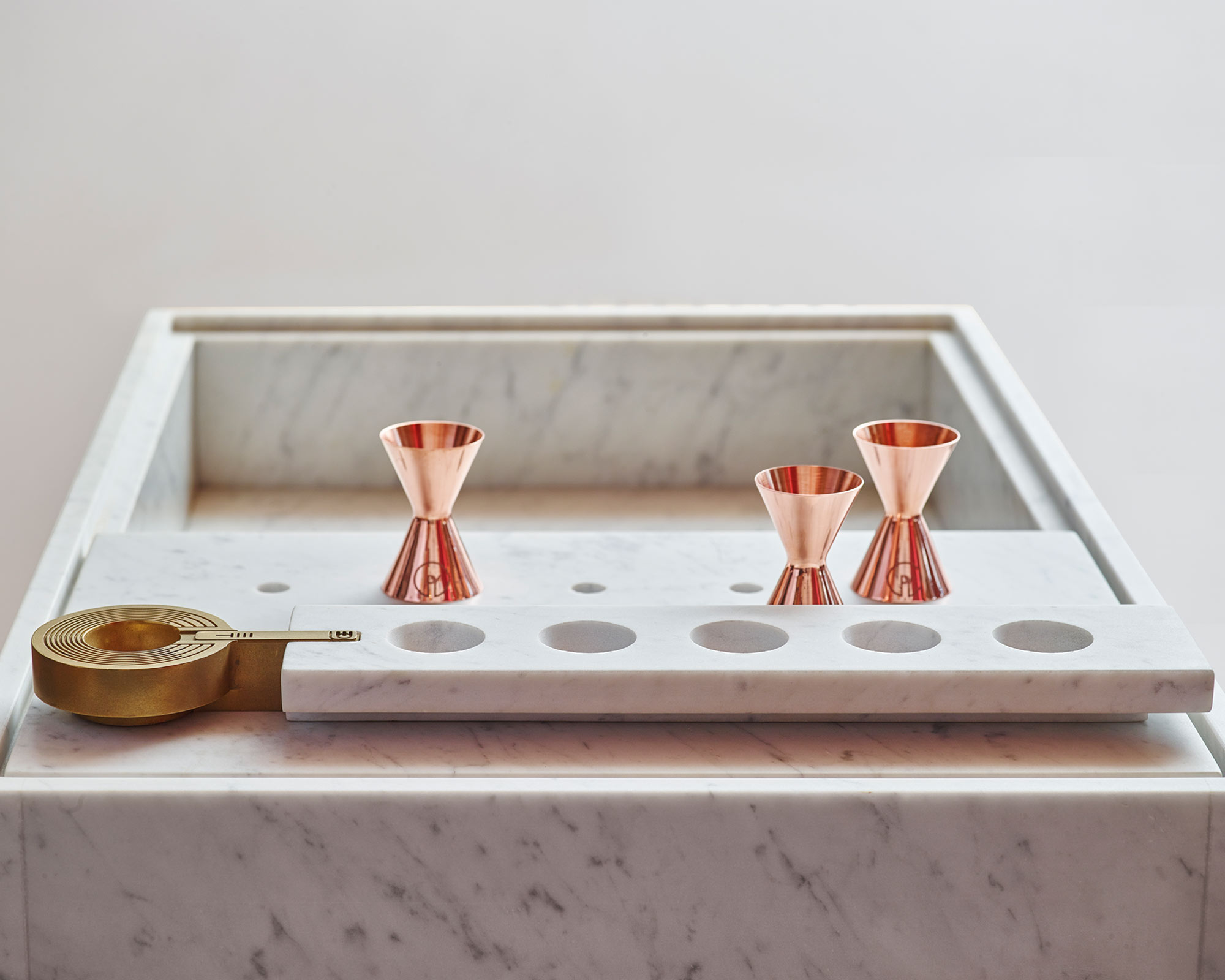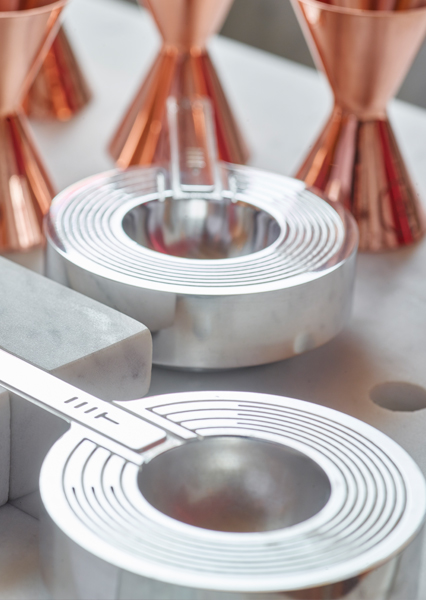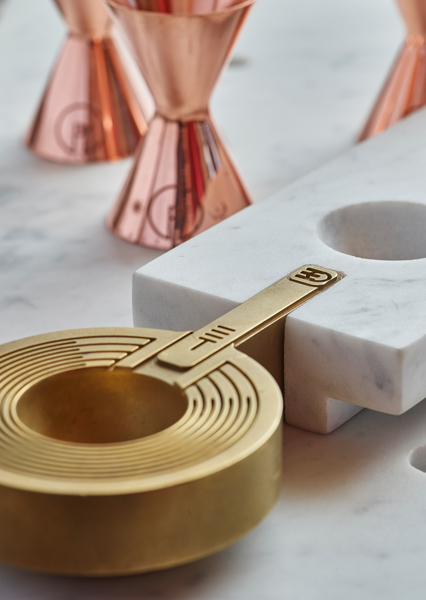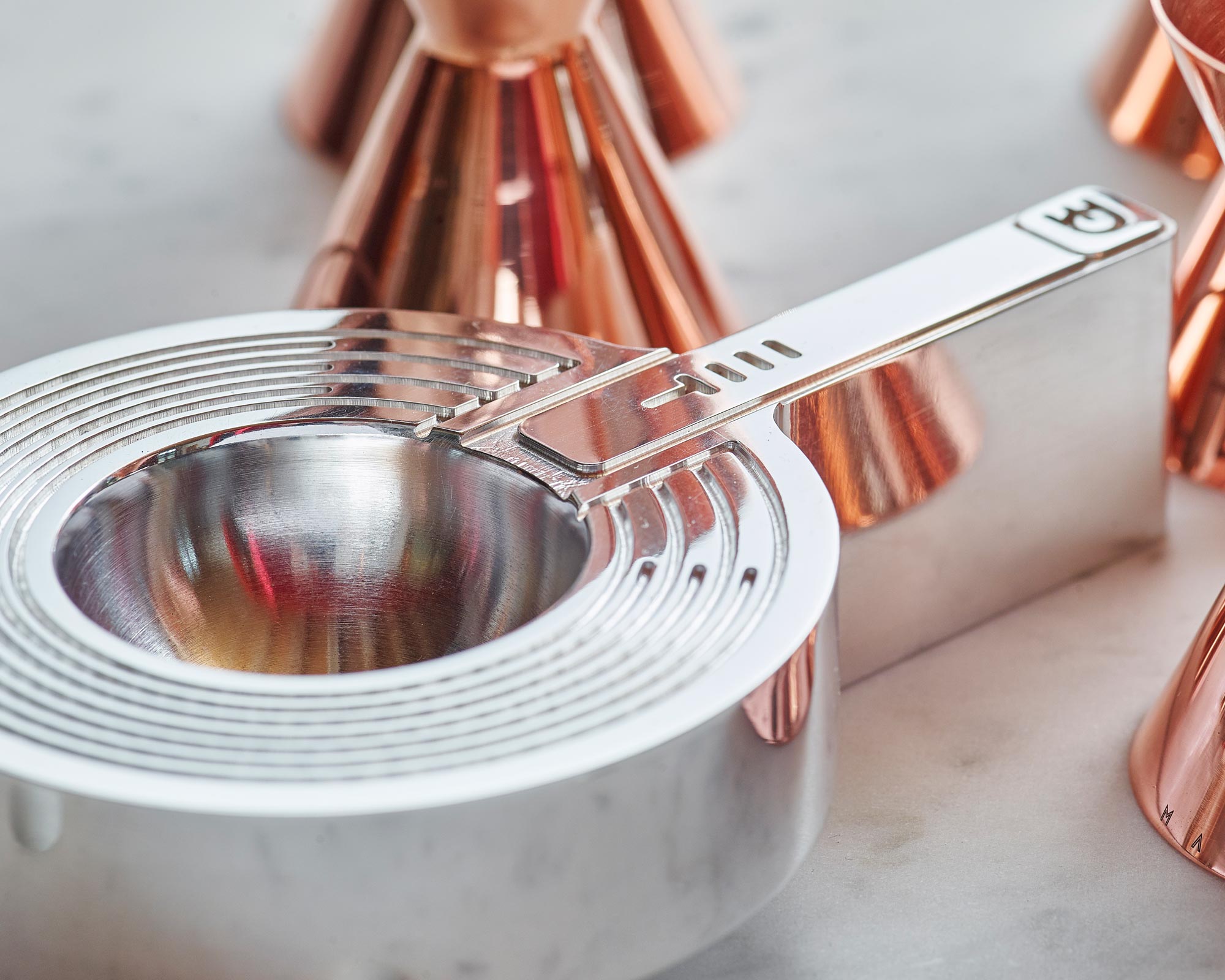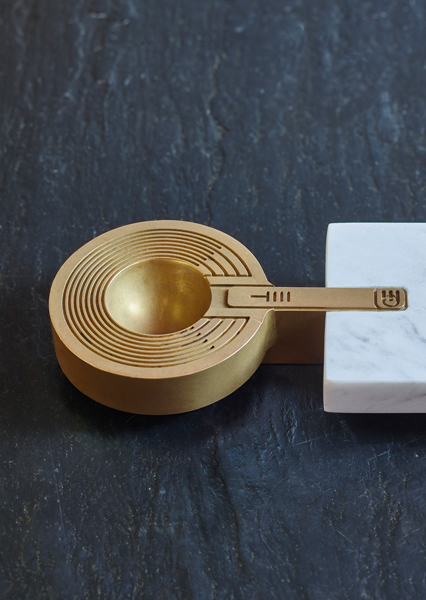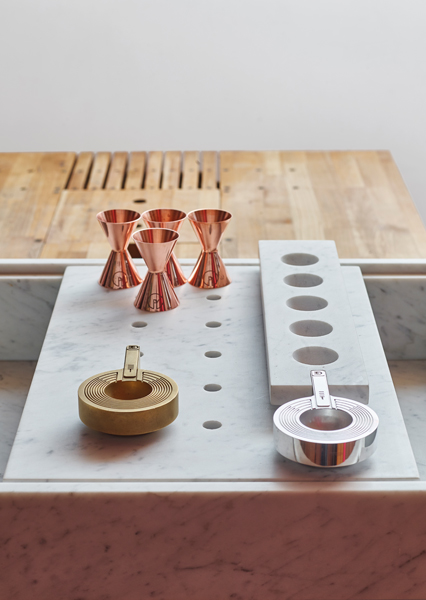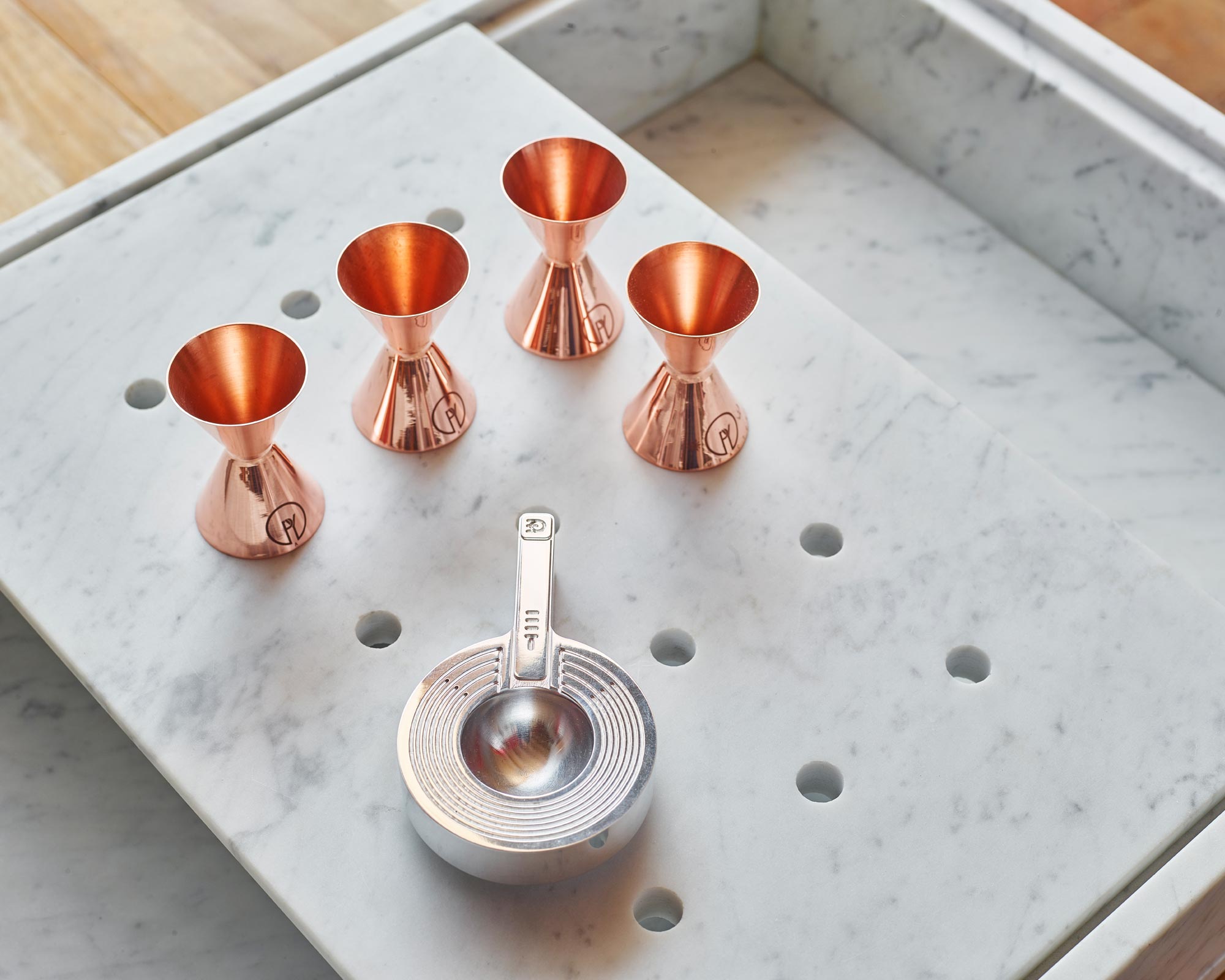 This presentation piece allows eggs to be displayed in a kitchen in a practical and beautiful way.
Comprised of two parts, one "male" and the other "female", bringing to mind the sacred and inseparable connection between the hen and the egg, this egg-holder gives a view of two materials. These natural victuals certainly come from a sexual ritual, but here they are like a gift from Nature to those who see in them far more than an item of basic consumption.
The shape of the egg probably fascinates as much for the suggestive sensuality of its curves as for what it symbolises. Its presence in the kitchen space indicates warmth and conviviality, but also respect for Life and Nature. It is a gift from the universe.
The choice of two materials, at times lunar: white marble and polished aluminium, at times solar: black marble/oak and sandblasted brass, allows this egg-holder to correspond to two very different atmospheres.
Like masculine and feminine, they are timeless bonds that guide these associations of natural materials, and from these two shapes slotted one inside the other, they form a mini altar devoted to the delights of cooking.
You can choose to leave the natural patinas of the materials or on the contrary clean them after each use with a soft sponge, rinse with clean water and dry them straight away in order to maintain all their sheen.
A special brass cleaner is recommended, to be used with a soft cloth to make it gleaming. This is a last-forever product for usage consistent with its normal use: to present eggs in the circular storage spaces planned for this purpose.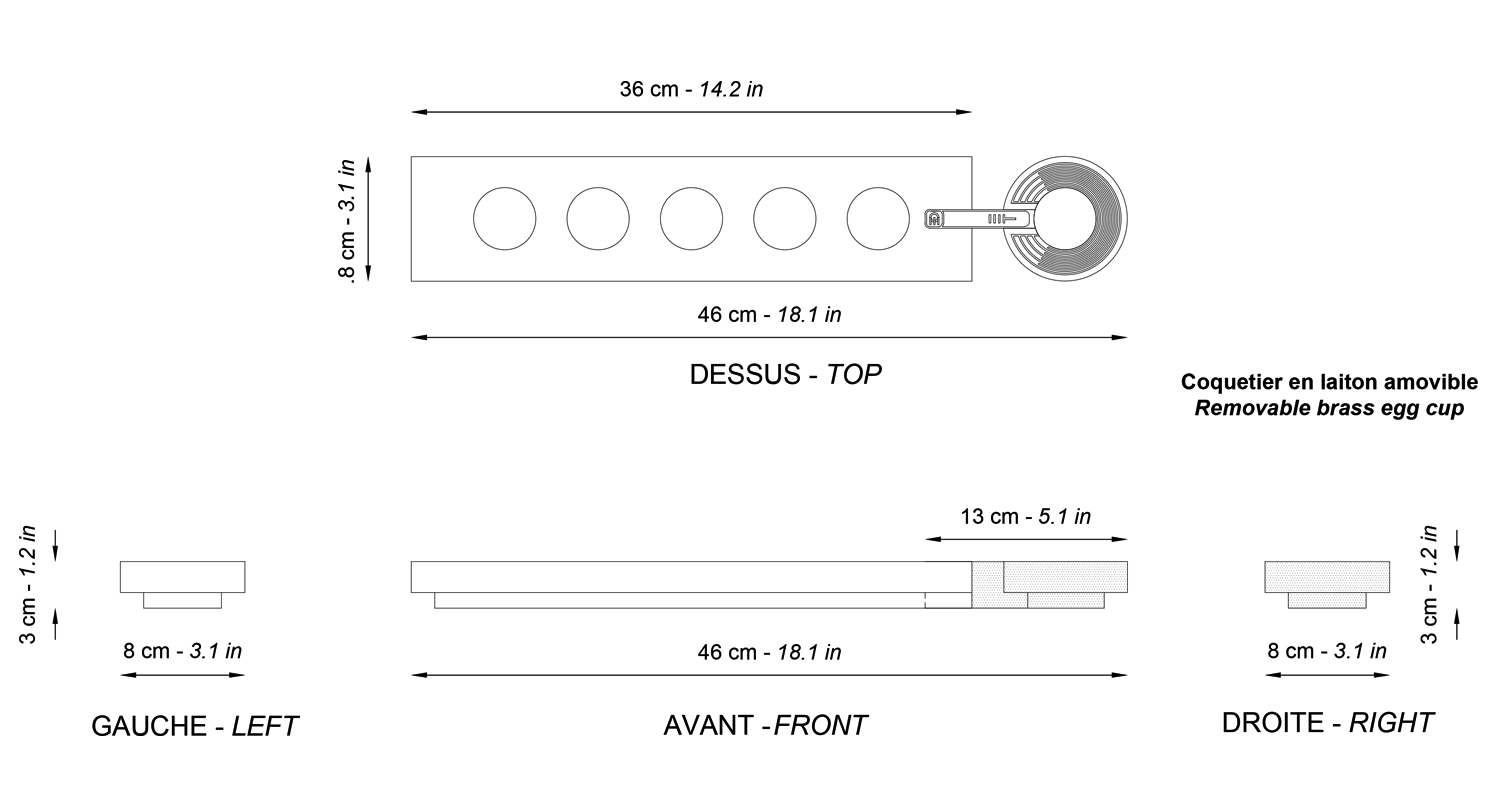 Measurements of 5 fixed holders :
HxLxD: 3 x 36x 8 cm
Weight of marble :
1 831 Grams
Weight of oak :
480 Grams
Measurements of 1 removable holder :
3 x 13x 8 cm
Weight of aluminium :
337 Grams
Weight of brass :
1 034 Grams
Details :
Engraving of the PY MANUFACTURE logo on the back
Customisable option on request
Design registered by : PY-MANUFACTURE