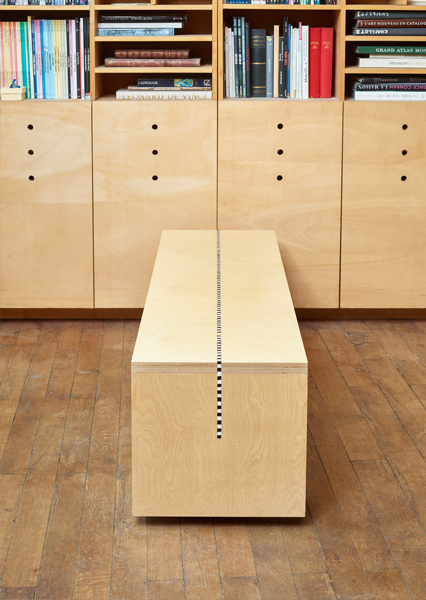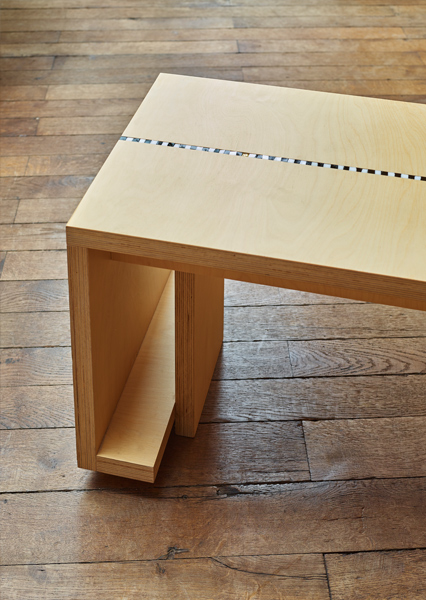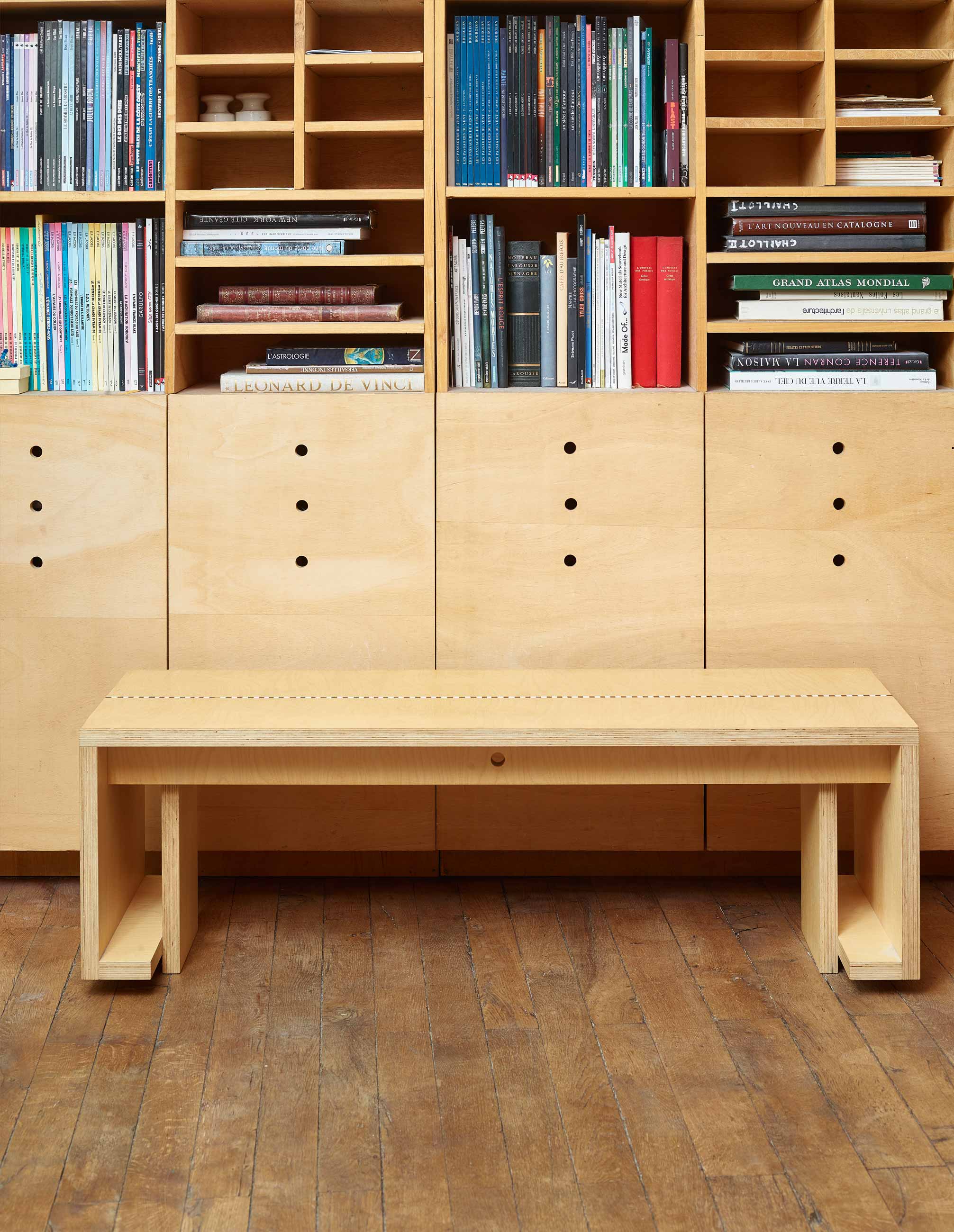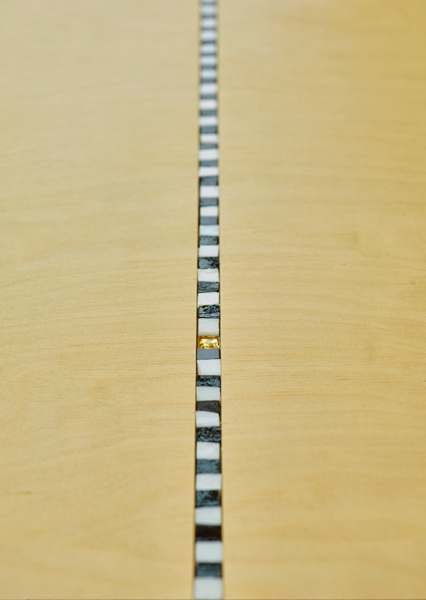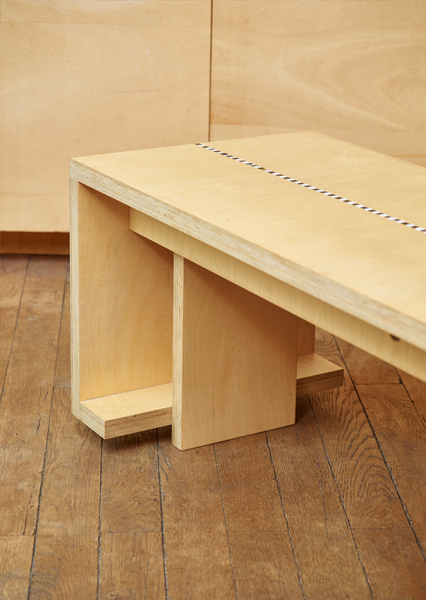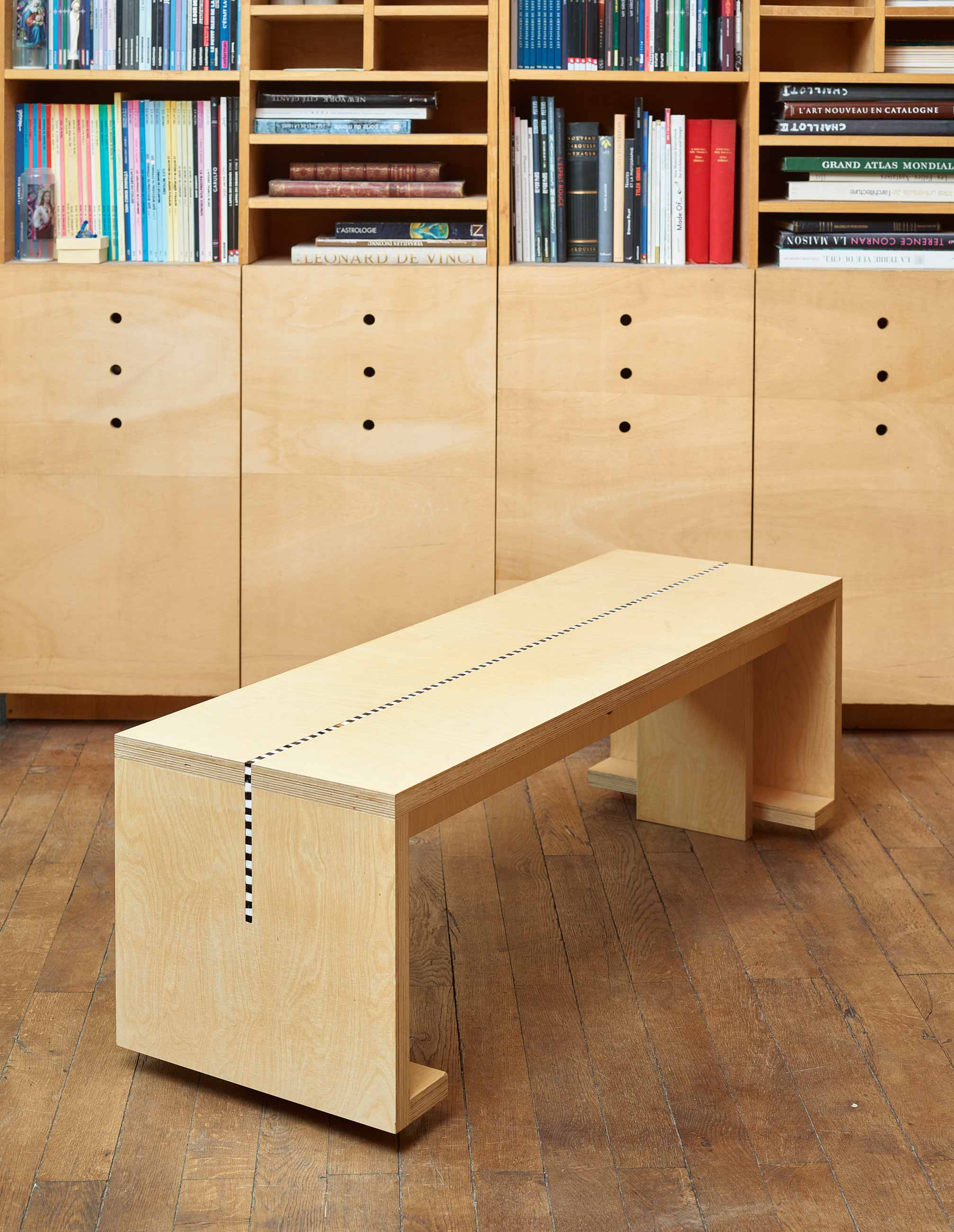 For the art exhibition "Brut d'atelier" ("Straight out of the workshop") held in 2015 in Nantes, I designed and coordinated the manufacture of three pieces of furniture, one of which is this bench in birch plywood to allow visitors to stop and contemplate the paintings on show.
So it is a piece of furniture for transient use, for people to sit down just for a moment. Split into two parts by a graphic line that alternates black and white, the seat surface continues vertically by the sides that do not touch the floor. As though suspended by its own geometry, it seems to be in levitation thanks to the fact that the feet of the bench are set further back and not visible.
With a discreet appearance, it floats above the floor waiting for the person who will take some time out for a moment to ponder. It encourages interiority, because it is gentle and its structure reassuring. Its geometry and measurements come from precise ratios of proportion.
It is recommended to remove dust regularly, using a soft cloth for the wood and mosaic. This is a last-forever product for usage consistent with its normal use. Never use water or cleaning products that are unsuitable for natural, living materials.

Material :
Seat and structure in birch plywood
Finish :
Mat varnish finish and decorative inlay of mosaics in Albertini hand-crafted kiln cast glass
Measurements :
length 130 cm - width 42 cm
Inlay of mosaics in black and white Albertini hand-crafted kiln cast glass
Inlay of gold from Bizzasa
Customisable option in another type of wood according to request
Other sizes are possible according to request
Design registered by : PY-MANUFACTURE