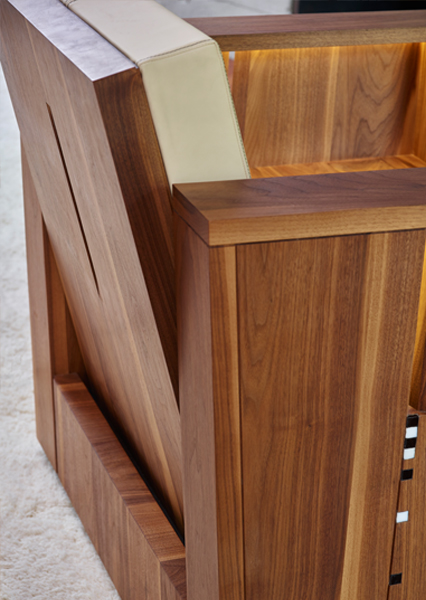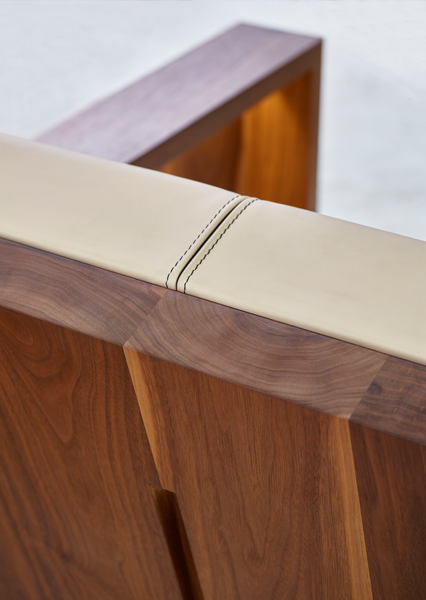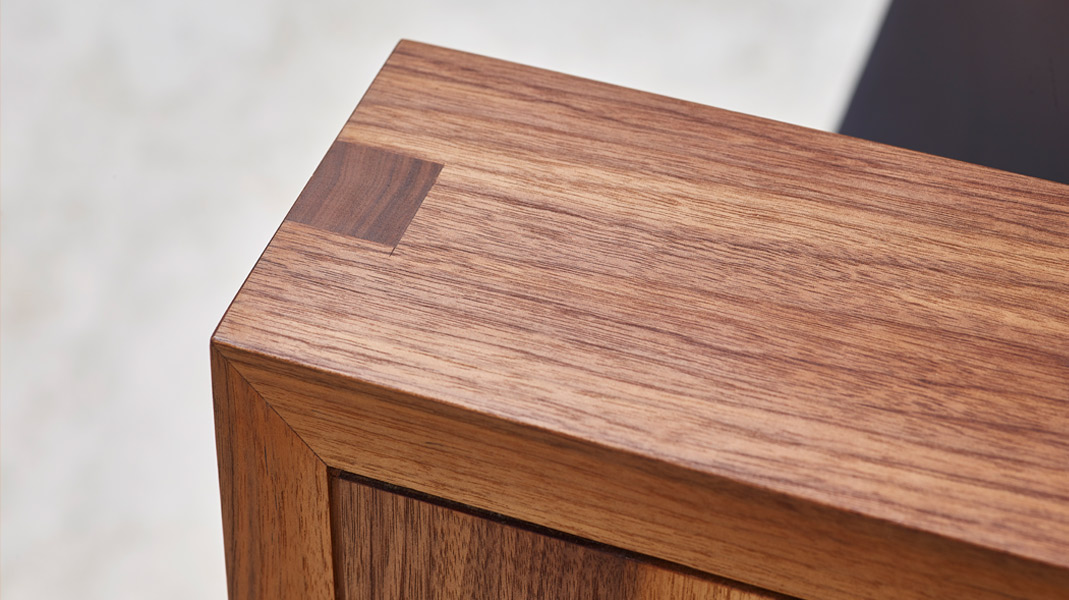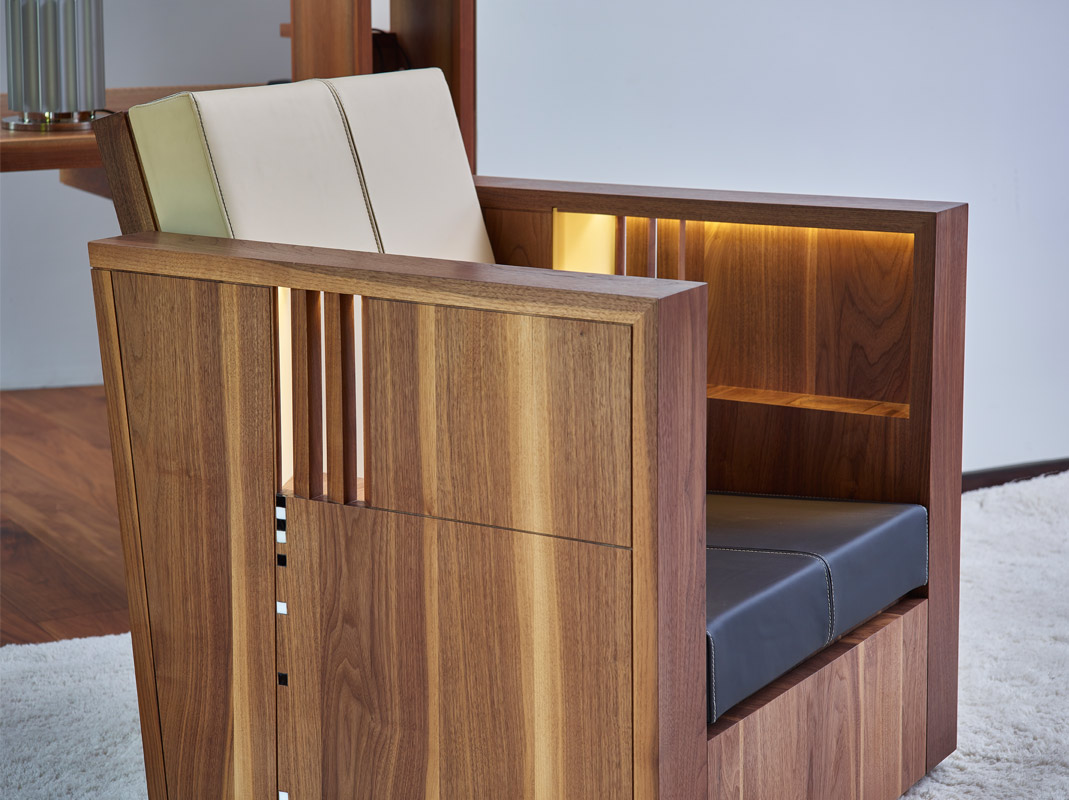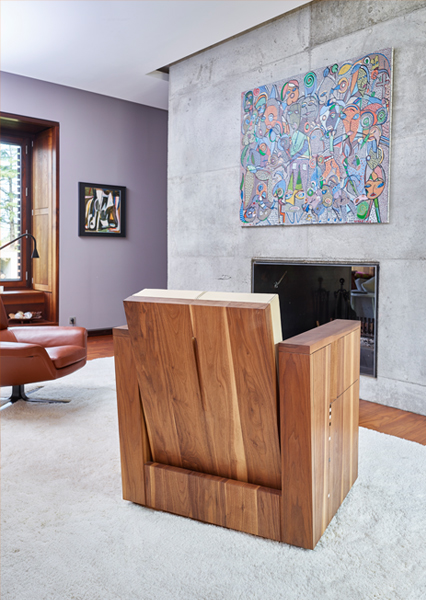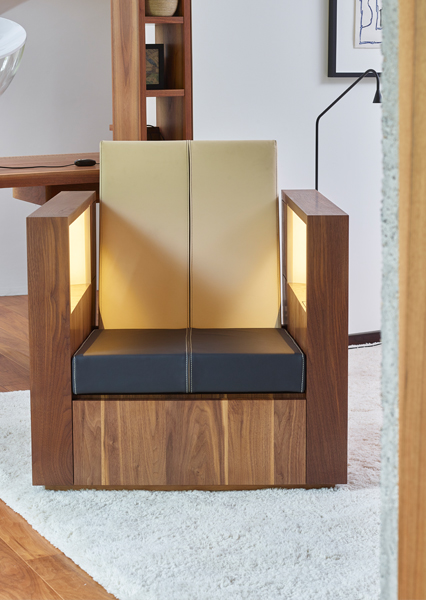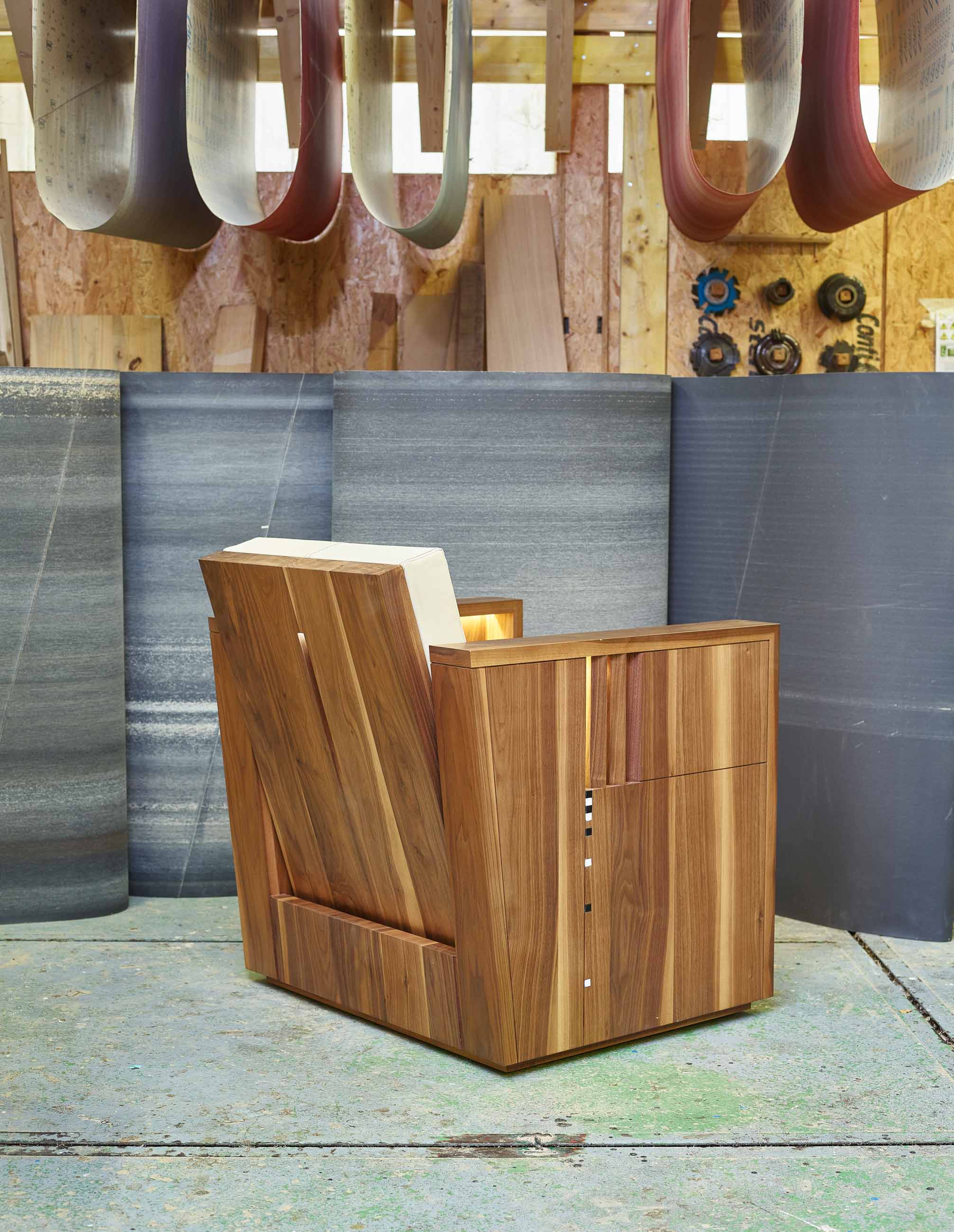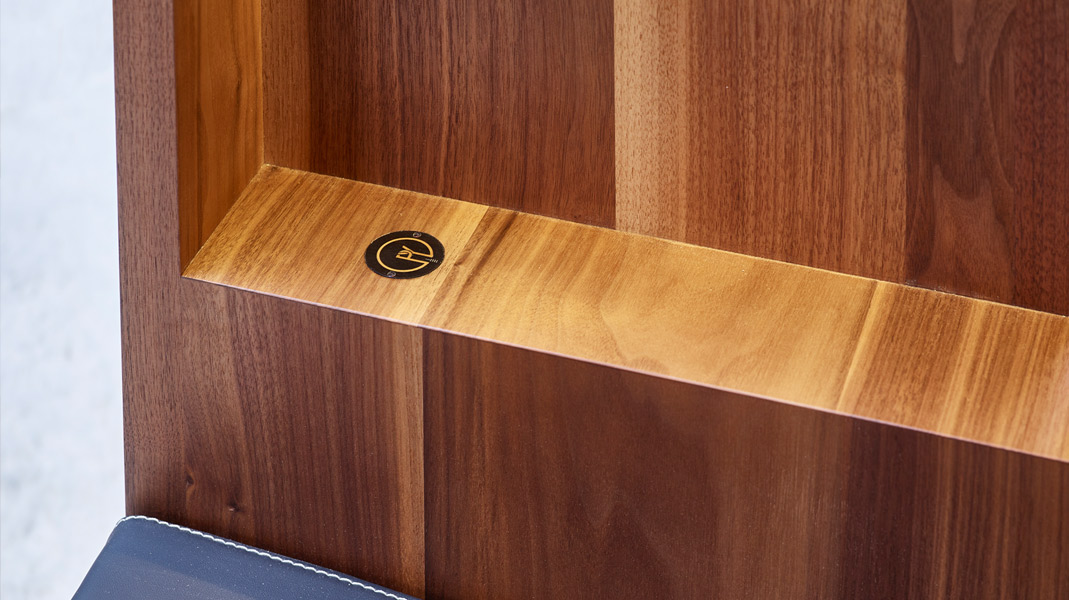 This armchair was created thanks to a chance encounter with the past. At an art exhibition held at someone's home, I discovered a 1940s armchair that looked very much like a project I had drawn 15 years before! This similitude triggered an in-depth study for the "Brillor", a luminous armchair. This piece of furniture has been adapted to modern day life so that the seat is at just the right height and comfort at its very best. A cushion can be added as required for smaller people.
This armchair itself provides an interior space within the room where it is placed: for example, the lobby of a hotel, a VIP area at an airport, the reception area of an upmarket office or in the home of individuals. It is a sculpted, sensual cube of wood with a seat covered in smooth, two-tone leather.
Its design corresponds to the rules of proportion between the square and the figure eight. The black and white mosaic, placed according to the Fibonacci sequence, forms the pattern on its sides. From bottom to top, the grain of the wood complies with the rise of sap within a tree, spreading the vital energy of the object for better ageing.
Minimalist in appearance, this armchair regroups four functions :
Comfortable seating,

Storage (drawer beneath the seat: cushion),

Lighting for reading and atmosphere,

Telephone charger by invisible induction.
It is recommended to dust the armchair regularly with a soft cloth for the wood and leather. This is a last-forever product for usage consistent with normal use. The cushions can be removed and the leather can be replaced by an upholsterer. Never use water or inappropriate cleaning products on natural, living materials.

Measurements :
80x80 cm - width 90 cm
Insertion of the PY MANUFACTURE logo in ilex wood
Decorative inlay of mosaics in kiln cast glass made by craftsmen Albertini
Customisable option in oak, hornbeam wood, satinwood, thermo-ash wood, sycamore wood
Colour of leather: on request

Trademark registered: by PY-MANUFACTURE